Back to Blogs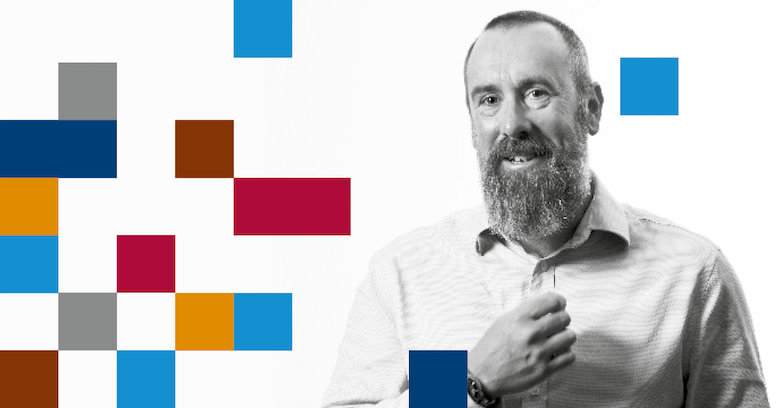 Steve Beechey moved to Chicago from England in 2020 to take on the job of growing Orion's life science presence in the US. Three years on, the blue skies and varying landscapes of Illinois and its surrounding states, the friendliness of the people - and the never-ending craft beer - have won him over, and he now has no plans to go anywhere else.
An unexpected move in uncertain times
Steve Beechey was happily working in England when his partner Tracy was offered the chance to work overseas. Yes, they both thought. It was the perfect time in their lives to give a big move a go. They pictured themselves in Australia or Texas - somewhere warm and English-speaking. The job offer was in Chicago. And despite Steve and Tracy's misgivings about the cold climate, it was too good to turn down.
With 20 years of recruitment experience under his belt, Steve started looking for his own career opportunities in Illinois. He reached out to his network, which included Stephen O'Connell, Group Head of Life Sciences at Orion Group. It turned out to be fantastic timing, as Stephen already had his sights set on expanding into the American market. By February 2020, Steve had joined Orion Group, and at the start of March, he moved to Chicago. Less than a week later, the entire state, along with the rest of the world, shut down due to Covid.
In Steve's opinion, the arrival of Covid at the exact point he was launching himself into a new role in a new country wasn't all bad. "With travel out of the question, people had more time on their hands," Steve explains. "It was a good time for relationship building. I think everybody had a bit more time in their day, a bit more flexibility, and consequently, lots of people took my calls."
The satisfaction of working in a life-changing sector
The relationship building went well: Orion now has several big US clients, and when we speak, Steve counts workers in 12 states across the whole gamut of life sciences, including manufacturing, production, distribution and R&D in biotech, pharmaceutical, medical device and agri-science companies. Most of the clients are large service providers such as Kelly, Randstad and Hays, who Orion works for on a managed service provision (MSP) model. Steve also lists Beckman Coulter (Danaher Corporation), Teva, ICU medical and Syngenta as clients.
"The bulk of our workers are currently in California, Illinois and Florida, often as project managers, scientists, biologists, chemists or quality specialists," says Steve. "Working as a scientist for some of the biggest pharma companies in the world is a pretty cool place to be, and these people are genuinely going to work every day for the betterment of humanity. They make a real difference. That's really fulfilling for us and our tiny part in it."
Learning to manage a team remotely
This growth has only been possible thanks to the nine-strong team that Steve has created in Illinois since 2020 and the support of the wider Orion organisation. With offices in Houston, New Jersey and Canada, and a supportive HQ in Scotland, Steve enjoys the backup that comes from being part of an international business.
Coming across as easygoing and relaxed, it's a surprise when Steve admits that his approach to management has undergone an enormous transformation since moving to the US and being forced to build a team remotely.
"I was always very much old-school recruitment. I would get everyone in a bullpen and start shouting. I was against people doing the role part-time, and I was against any sort of home working, because that's how I'd been brought up in the industry. This really opened my eyes. Now I have learnt that if you can find smart and motivated people and give them the tools they need, you'll get more out of them than my old ways ever did."
The best bits: growth, awards and culture
When asked about his biggest achievement in the role, Steve's pride in his team is evident. "When we get together in person, you wouldn't believe these people didn't work together every day," he smiles. "Because of the relationships they have, the way they are with each other and the culture that we've built. And I couldn't tell you how I've done it. I think I've just been me, with all of my years of experience in dealing with recruiters and salespeople - with humans."
Steve is also proud to have played a part in Orion winning a Kelly Supplier of Excellence Award in 2022. "As a Group, we've won seven of these awards in eight years, but last year, a very large chunk of Orion's work with Kelly was life sciences in North America. That was really special to me."
Challenges facing life sciences companies in 2023
When asked about the challenges life sciences companies face in North America, Steve immediately cites the light industry/manual worker end of the market. He explains that post-pandemic, unemployment in the US is incredibly low, so there is massive competition between companies and sectors for people willing to work in the $18-$24-an-hour pay bracket. In some ways, life science firms are disadvantaged when trying to attract workers because there's a three-week delay between interview and employment due to obligatory drug screening tests and criminal background checks. While there's no silver bullet, Steve thinks life sciences companies have much to offer, as they're in a position to offer progression opportunities that many other companies can't.
Building on a solid foundation
Steve's team is now well established in North America, with over 50 workers in various roles at any one time. While they are currently focused on contract positions, Steve plans to grow that model over the next three to five years, bringing in permanent recruitment and direct hire roles. He feels ready for anything after his initiation to working in the US. "Going through that first year of reacting to what was going on and making the best of it probably taught me more than I'd learned in the 20 years I'd been in recruitment," he admits. "It's been a really good experience for me."
Looking to the future
When asked what he likes about living in Libertyville, 40 minutes from downtown Chicago, Steve replies, "90% of the time, the sky is blue". He might be talking in meteorological terms, but it's evident that this sums up his attitude to life, too.
"I haven't looked back. I haven't had one moment of thinking, 'What have I done?'", he grins. He loves that he can drive in one direction and go skiing, and in another to beautiful warm beaches, via deserts or mountains. But what's really drawn him and Tracy in, aside from the climate and the variety of places to visit, are the people. They feel lucky to have built up a good social circle.
"That's interesting, moving 4000 miles in your fifties and trying to make friends! We love it. People here are really friendly: they're interested, and they're interesting. We don't want to go back. If I can afford to retire here, I'll stay forever."
Steve Beechey is Orion's Divisional Director for Life Science in North America. To get in touch with him and his team, head to orionjobs.com/consultants/steve-beechey