​Orion Group's Life Sciences has a specific focus on the recruitment and selection of professionals for the pharmaceutical, biotechnology, medical device, and clinical research sectors.
​
North America is experiencing a surge in employment opportunities within the field of life sciences. These opportunities include, but are not limited to scientific, technical/digital specialist, project management, engineering, supply chain, and commercial/corporate roles. These roles are with market leading, major international companies on both a contractor and permanent basis.
Orion Group are well-placed to support the growth in demand for permanent and contingent workers throughout North America within Life Sciences. Since establishing ourselves in the US Life Sciences market in 2019, we have seen significant growth within this sector. Orion Group currently have active contract workers across 14 States, and live clients covering 22 States. Having such a diverse, strong talent pool across the United States has resulted in us becoming a partner of choice for both candidates looking for their next step, and employers looking for high-level talent.
​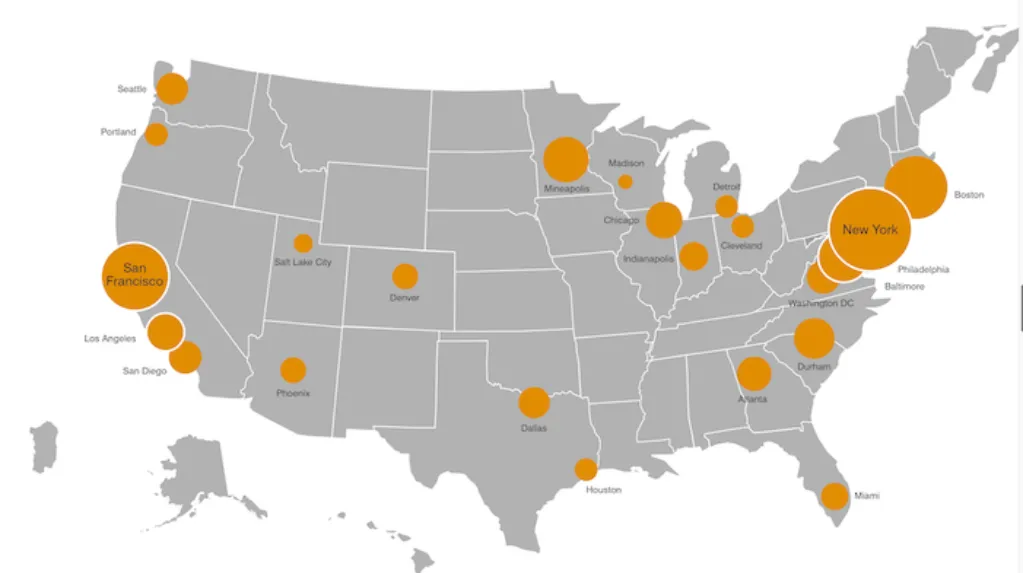 ​
Professionals we supply to the life sciences sector:
• Project and Product Management
· Research & Development: Clinical and Non-Clinical
• Quality Assurance & Quality Control
• Engineering, Manufacturing & Facilities
• Compliance, Regulatory & Medical Affairs
• Business & Data Analyst
• Finance & Accounting
• Human Resources
• Administration
• Health Economics, Public Health & Epidemiology
• Sales: Sales & Account Management
• IT
• Procurement and Supply Chain
Flexible delivery is key and with over 30 years' experience, locations across six continents, Orion Group can provide a range of resourcing, payroll, mobilisation and immigration solutions across multiple sectors.
​
Since our launch 1987, Orion Group has proven itself over the following years as one of the fastest growing recruitment agencies in the world across our key industry sectors. Orion Group manages thousands of contractors and permanent placements every year via a worldwide network of offices, supplying the right people for the best jobs.
With a footprint of offices throughout the UK, Europe, Africa, Middle East and Asia, Orion Group are ideally placed to provide our services to Clients and Candidates alike in the USA.
Orion Group use the latest in project management methodologies and technology to underpin our delivery capabilities.
​​
​
​​
Supplementary Services
Orion Group has the capability to offer extra beneficial client services to our clients such as:
• In country compliant payroll services from our offices in over 38 countries
• Ability to carry out Pre-Employment Health Assessments, comprehensive background screening, and compliance services to ensure eligibility to work in the US
Orion Group Life Sciences, North America
Steve.beechey@orioneng.com
c/o Industrious,
909 Davis St,
Evanston,
IL, 60201
Chicago, US
M : +1 (713) 304 2608
L : 847 810 0224
L : 847 739 7901
Testimonials from some of our successful candidates
"I am highly grateful to have made the decision to work with Orion Group this year. I'll admit the experience so far is incredible and I would not hesitate to recommend them to anyone in my network seeking the support of a recruitment company. One of their recruiters, Colin, initially reached out to me within 24 hours after applying for a remote position with AbbVie, a pharmaceutical company near Chicago, IL. He has been attentive and reliable and his consistent efforts facilitated me completing the submission/interview process within 1 week of applying. Preetha, the onboarding & compliance lead, was extremely helpful throughout the onboarding/clearance stage and I was able to complete all pre-employment requirements within 1 week thanks to her guidance. Their payroll & benefits administrator, Genevieve, was also very helpful in answering all of my questions. I have had no issues in receiving payments or benefits in a timely manner. I appreciate the team's willingness to offer their assistance. There is nothing I would change about my experience and I would definitely consider working with Orion Group again in the future."
​
"Matthew is so patient, goes above and beyond, very reliable and efficient but most importantly, KIND! Would recommend anytime!"
Mahara Syeda, AbbVie- (Financial Analyst)
​
"I have recently been working with Colette Kramer from your team as my recruiter. I just wanted to reach out to you and let you know that she has done an absolutely unbelievable job. She has made this entire process smooth, pain free, and best of all exciting. I really can't say enough good things about her and the job she has done. Please let me know if there is anything else I can do to support her, she truly deserves it!!. We need more people like her in the work force now more than ever."
"I adore how you have been supporting me through this process.You're awesome and tell your manager I said you deserve a raise and props for your personalized support to newbies like me."
"Hello, I truly enjoyed my experience with Orion, but specifically with Danielle StGeorge, who was my recruiter! She is very good at her job and very thorough. She always sought answers for any questions I had, especially during the process of interviewing. My manager at AbbVie told me that I was the first Admin person ever hired into the Admin STAR program from Orion! I hope you all will have more candidates chosen. I will do my best to represent Orion in my work and professionalism, while working as a contractor at AbbVie. Thank you!"
"If you are looking for a new position, Rachael is a great recruiter to work with! She will work day in and day out to bring you opportunities that suit your professional needs. Rachael was highly responsive during my job search and kept an open dialogue with me. I found this to be very helpful as I was never wondering about the status of potential positions as Rachael made sure to keep me well informed. She also negotiated on my behalf to ensure I would get the best pay possible. Not only did she help me find a job, but she also continued to check in with me during my first month to make sure everything went smoothly during my onboarding time. Whenever I had any professional questions Rachael was there to offer solid advice. I cannot recommend a better recruiter than Rachael, she will find you the right job and take expert care of you along the way and throughout!"
"Rachael is the best recruiter I have ever had, her kindness is infinite and she still looks out for me after employment. Rachael helped me find my first job ever and I cannot be happier with my position. She took the time to see the world through my eyes and helped me gain confidence in my abilities. I could not have made it into my company without her and I appreciate her teaching me how to begin my career."
​
"Justin was an incredibly resourceful, valuable, and punctual team player when it came to scouting my next opportunity. I had just come out of a massive career change and working with Justin was nothing short of excellent. Amazing communication, transparency, and clear with every opportunity and interview that I had. Moreover, Justin strived to address every single concern that I had with employment and provided some stellar tips and tricks to help enhance my interviewing skills. I would recommend everyone and anyone to Orion Group!"