Orion Completions, commissioning, and management software -
Orion Group is delighted to introduce the Orbit completions and commissioning management system software application – developed in conjunction with our in-house specialist completion and commissioning arm, OCCMS.
A wholly owned specialist completions and commissioning services and products business. Our mission statement is to support all our clients in the establishment of auditable technical integrity for any size of project with the ultimate objective of the safe and timely start-up (or restart) of our client's assets.
· Full Paperless Completions
· Advanced Work Packaging
· Latest API interfacing
· Competence based Access
· Equipment Preservation
Click here to download the OCCMS brochure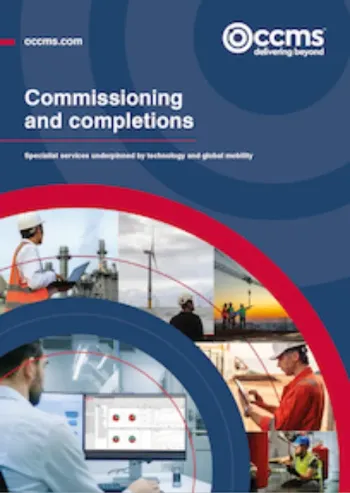 This fully customisable and flexible platform is already revolutionising project management and delivery for many of our key clients, providing significant cost and time efficiencies.
Orion Group's recruitment expertise combined with our state-of-the-art OCCMS Orbit technology delivers an unrivalled completions and commissioning service, enabling clients to prepare, execute and deliver successful outcomes to any event scenario, expansion, or overhaul.

The ultimate project completion and commissioning service underpinned by technology

The flexibility of the Orbit platform is unparalleled. It has been utilised in more than 100 major greenfield or brownfield projects to date – including covering whole asset lifecycles from concept, to project, to operate and maintain final run-down and decommissioning.

Orbit can be used across a range of industries, including Oil and Gas, Life Sciences, Clean Energy and Defence (approved for MOD use).
One of the many benefits to clients of using Orbit is the provision of up-to-date forecasts for the right blend of contingent workers arriving on site at a project just-in-time (JIT). This is only the tip of the iceberg.
The platform boasts a full suite of completion and commissioning services
• Consultancy
• Commissioning execution
• Fully customizable
• Scalable to a clients' specific project delivery needs
• Specialist manpower supply
• Start-up, performance test and early-ops support
• Supply of Orbit CMS
• Completions and commissioning management
View our Case Studies:
BAE SYSTEMS – Commissioning Modernisation Plan
EDF A-B - Project Handover Process
TAQA Configuration and Customisation
Maximum flexibility and usability
Orbit provides maximum ease of use and flexibility for clients offering live and remote reporting, advanced work packaging, paperless execution and paperless handover that will drive early warning and ensures efficient execution on any project.

Fully supported from the UK, the Orbit CMS has been designed with an easy-to-use interface. It can be Windows or web-based and hosted internally or externally.

Software – 'plug and play' system components

• Electronic warehouse for secure completion data management
• Task monitoring and reporting
• Latest Microsoft Technologies
• Desktop or mobile delivery
• OCCMS is also fully IR35 compliant, aligned with new UK tax laws affecting contractors.
Contact: https://occms.com/contact