​
​Welcome to the Maggie's Highland's Prestigious Golf Day and Gala Dinner – Friday 28th April 2023 – Castle Stuart Golf Links and The Drumossie Hotel
​We are delighted to announce that over £120,000 was raised at last Friday's Maggie's Highlands Golf Day and Gala Dinner! There were 96 golfers taking part in the golf at the prestigious Cabot Highlands with over 200 guests attending the "Black Tie Gala Dinner" at the superb Drumossie Hotel.
Andrew Benjamin (Fundraising Manager) at Maggie's Highlands said:
"We would like to thank every business and individual who helped a make this the most successful golf day to date. We would like to add special thanks to our Headline Sponsor Orion Group for their incredible ongoing support".
Paul Savage (Managing Director) at Orion Group added:
"Maggie's Highlands is a fantastic charity. They play a vital role in supporting the local community and have had such a positive impact on so many peoples' lives across the region. We're delighted to sponsor this amazing event and well done to everyone involved in making this year's fundraiser a huge success".
The money raised will enable Maggie's Highlands to continue to support people and families living with Cancer across the Highlands & Islands. News on next year's event to follow soon…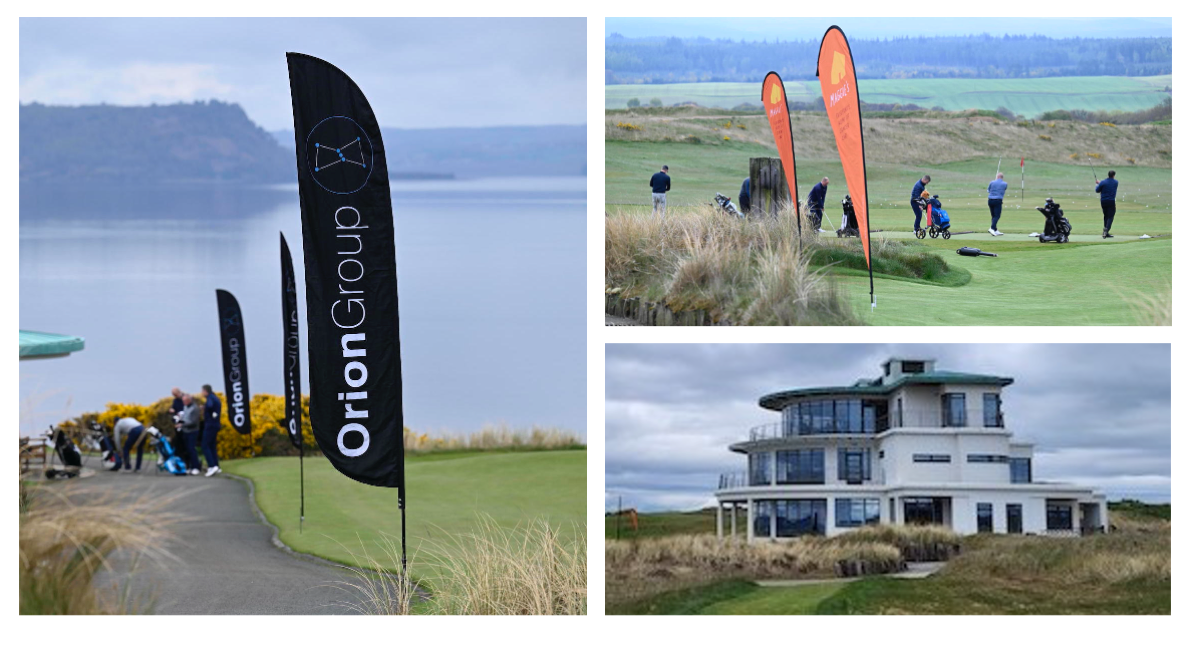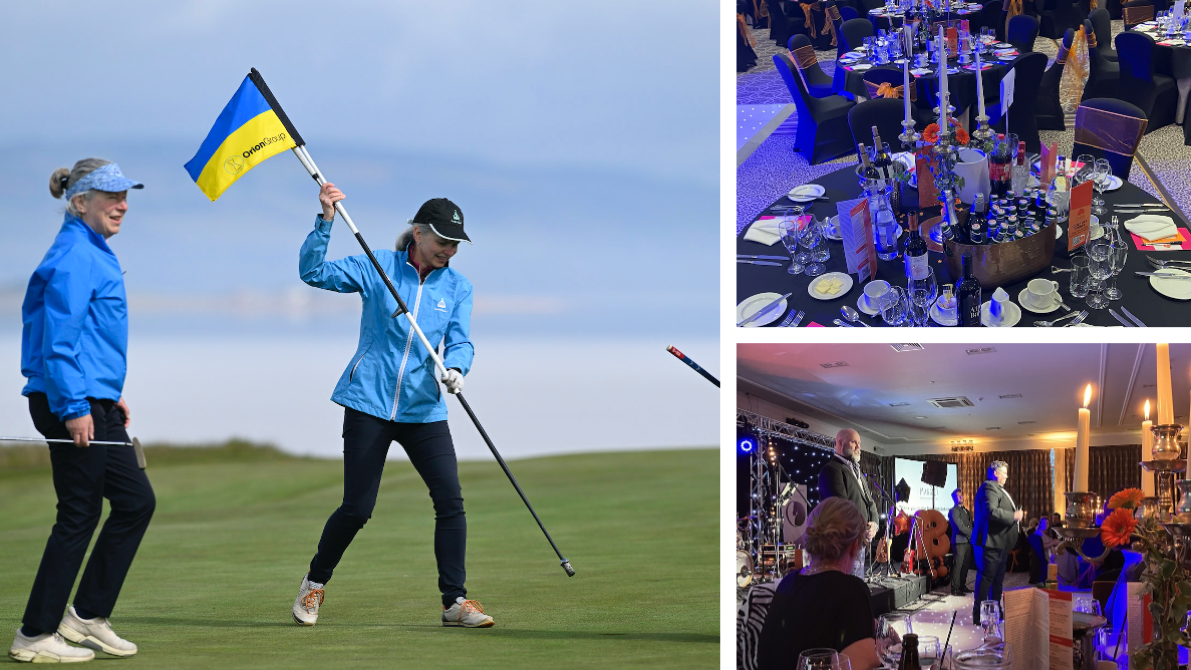 The prestigious Maggie's Highland's Golf Day and Gala Dinner is the 'stand out' charity golf event in the Highlands calendar. The golf takes place at the incredible Castle Stuart Golf Links course, followed by a sumptuous dinner with entertainment at the nearby MacDonald Drumossie Hotel. Now into it's 11th year, the golf day has attracted corporate guests from all over the United Kingdom and has raised hundreds of thousands of pounds for Maggies Centres. This hugely important Cancer Charity event offers vital support to those affected by Cancer across the Highlands.
​The Golf: Castle Stuart Golf Links: An experience best described as 'golf as it once was', Cabot Highlands harkens back to a simpler era of the game. Hugging the shoreline of the Moray Firth, the rugged landscape is comprised of vast expanses of gorse, broom, heather, and sea marram. Tightly framed vistas combine the immediacy of natural surrounds with far-stretching views, creating a sense of grounding and grandeur. Manicured playing surfaces and natural rugged vegetation come together in a design reminiscent of golf's transitional period from 1890 to 1935.
The Gala Dinner: The Drumossie Hotel: A short drive from Castle Sturt Golf Links and airport the Drumossie Hotel offers luxury accommodation, award-winning food and excellent dining facilities. It's the perfect venue to host this gala dinner. The exceptionally talented development chefs at the Drumossie hotel have created a fantastic three course meal. You will enjoy the highest quality local produce and ingredients. There will be lots of fantastic entertainment on offer throughout the evening including, a magician, prize giving and a grand auction plus much more before our headline band will play out with a feast of music into the early hours!
Team Price: £1,395 which includes a four-ball of eighteen holes as well as the option of playing the stunning and exclusively new "Par 3" course plus breakfast rolls, tea, coffee and complementary drink stations situated at locations around the course. A table of eight for dinner which includes a fabulous three course meal with wine.
IMPORTANT INFORMATION - PLEASE READ:
Golf

: Cabot Castle Stuart Golf Links - IV2 7JL

Your team tee off time will have been emailed to you by Mia Pimm.

PLEASE arrive at least 45 mins prior to your tee time.

Complementary bacon/sausage rolls, tea/coffee will be available at registration (With thanks to Upland Developments).

All practice facilities will be accessible on the day.

Please report to the "Maggie's" registration desk which will be located at the back of the clubhouse to collect your goody bags and team score card (With thanks to Orion Group, Tomatin Distillery and Cabot Castle Stuart).

Fact sheets for the golf will be emailed to you ahead of the day this year to help protect the environment saving paper wastage.

Stableford Format where the best "Two Scores" will be recorded for your team.

As always there will be on-course refreshments at the half-way hut and we are delighted that this year the amazing Black Isle Brewery will be situated at the 13th tee offering further refreshments (With thanks to Gordon and MacPhail, Ashers Bakery & Black Isle Brewery).

As always there will be some great on course competitions (details will be on the email) with some fantastic prizes up for grabs Including the chance to win a brand-new SUV (With thanks to the Macdonald Group), Team Entry is £100 (25pp) payable at registration.

​
Gala Dinner:

Drumossie Hotel - IV2 5BE

Please aim to arrive at 6:30pm for 7:00pm dinner, canopies will be circulating on arrival.

Dress Code is as usual Black Tie/Highland Dress.

As always, we will have an ice breaker game to start off at £10pp and a VIP Champagne Raffle and a Star Prize at £20pp.

Table seating plan will be located at the main dining room doors.

There will be a silent auction on the night, please find this located at the bar area.

Your drink pre-orders will be ready and waiting at your table.

Please confirm with mia.pimm@maggies.org if you have any dietary requirements.

The wonderful Dark Horse Band will play the night out until 00:30am.

Alex Flemming will again be the evenings auctioneer.

Those of you needing accommodation we have two hotel partners "Drumossie Hotel" & Courtyard Marriott at Inverness Airport (3mins Castle Stuart) please quote "Maggie's Golf Day" to get a discounted rate.

Maggie's Highland would like to express thanks to our Headline Sponsor "Orion Group" for their continued support and commitment.​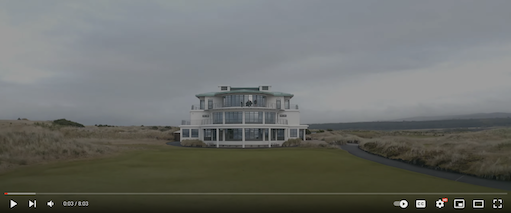 ​