​
​Welcome to the Maggie's Highland's Prestigious Golf Day and Gala Dinner – Friday 28th April 2023 – Castle Stuart Golf Links and The Drumossie Hotel
​The prestigious Maggie's Highland's Golf Day and Gala Dinner is the 'stand out' charity golf event in the Highlands calendar. The golf takes place at the incredible Castle Stuart Golf Links course, followed by a sumptuous dinner with entertainment at the nearby MacDonald Drumossie Hotel. Now into it's 11th year, the golf day has attracted corporate guests from all over the United Kingdom and has raised hundreds of thousands of pounds for Maggies Centres. This hugely important Cancer Charity event offers vital support to those affected by Cancer across the Highlands.
​The Golf: Castle Stuart Golf Links: An experience best described as 'golf as it once was', Cabot Highlands harkens back to a simpler era of the game. Hugging the shoreline of the Moray Firth, the rugged landscape is comprised of vast expanses of gorse, broom, heather, and sea marram. Tightly framed vistas combine the immediacy of natural surrounds with far-stretching views, creating a sense of grounding and grandeur. Manicured playing surfaces and natural rugged vegetation come together in a design reminiscent of golf's transitional period from 1890 to 1935.
The Gala Dinner: The Drumossie Hotel: A short drive from Castle Sturt Golf Links and airport the Drumossie Hotel offers luxury accommodation, award-winning food and excellent dining facilities. It's the perfect venue to host this gala dinner. The exceptionally talented development chefs at the Drumossie hotel have created a fantastic three course meal. You will enjoy the highest quality local produce and ingredients. There will be lots of fantastic entertainment on offer throughout the evening including, a magician, prize giving and a grand auction plus much more before our headline band will play out with a feast of music into the early hours!
Team Price: £1,395 which includes a four-ball of eighteen holes as well as the option of playing the stunning and exclusively new "Par 3" course plus breakfast rolls, tea, coffee and complementary drink stations situated at locations around the course. A table of eight for dinner witch includes a fabulous three course meal with wine.
​To book your teams place, please contact: andrew.benjamin@maggies.org
​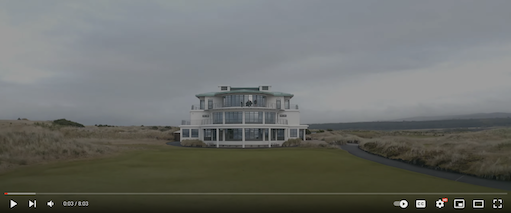 ​