Back to Blogs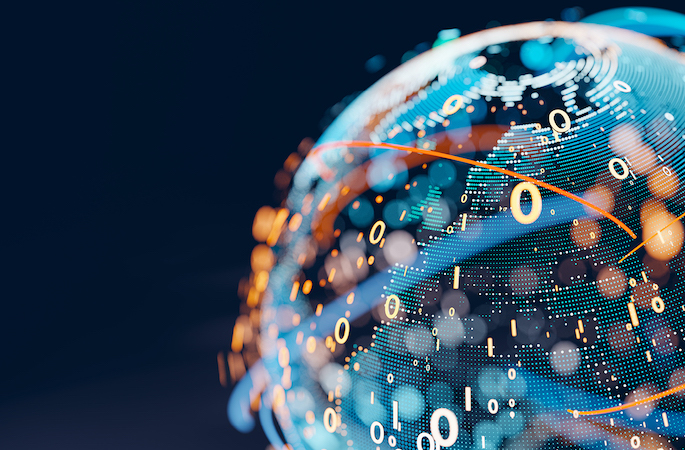 In today's fast-paced business world, having an international outlook and presence can help secure your company's competitive edge. Going global has the potential to bring up several challenges, but happily, managing your workforce doesn't have to be one of them. Our Employer of Record (EOR) service provides an easy-to-use solution for recruiting world-class talent, navigating complex international labour laws, and streamlining HR operations. Read on to find out how using EOR could unlock your growing company's ultimate potential.
What is EOR?
Imagine you are based in the UK, and you have been presented with a business opportunity in Dubai that's too good to pass up. To secure the job, you have to employ a local worker, but it's not the right time for you to be setting up a business entity in Dubai. This is where we come in. Through our EOR service, we handle the administration and legalities involved in employing somebody in a country other than your own. You are the worker's employer, but we take lots of head-scratching and paperwork off your hands – and give you the peace of mind that comes with knowing you're fully compliant with local regulations.
From employee onboarding to managing contracts, we oversee the administration work involved in creating a global team so you can focus on fast-tracking robust business growth. Our EOR service is fully compliant with international labour laws, allowing you to sidestep the nitty-gritty of local employment regulations. You also benefit from our range of fully integrable services such as Digital Time Sheets and our Vendor Time Management System. And with the support of Orion Group experts located in offices across the world, you simultaneously benefit from local expertise and our global reach. In summary, EOR is a technology-based service that removes the headache from HR while you expand overseas.
Who is it for?
Covering 190+ markets worldwide, our EOR service isn't restricted to the sectors we are best known for, such as energy, technology and life sciences. It is applicable to any industry and any sector. UK Divisional Director, Mark Donnison, particularly recommends this service to companies who are looking to expand into countries where Orion Group has a presence - a long list spanning Europe, North America, Asia, Africa and Australia.
"Two IT companies in the UAE are currently using our EOR services to avoid the cost of setting up themselves, for example," explains Mark.
How can EOR benefit your business?
Seamless workforce management
EOR puts everything in one place: payroll, benefits administration, HR tasks – you name it. It's a one-stop-shop solution for overseeing your global workforce. Our world-class reputation means you can depend on us for accurate and timely payments. Happy workforce, happy company.
Cost efficiency
We provide a fully transparent overview of your workforce costs. Recognising that no two companies are the same, we couple personalised assistance with tailored pricing to suit your specific service needs.
Real-time data and analytics
Our live reporting and analytics tools empower you with the information your company needs to thrive. You get in-depth insights about your overseas employees to help you map out business improvements.
Values-driven
Choose Orion Group's EOR and you're subscribing to a values-driven service rooted in safety, sustainability and ethical working – all in the context of the local communities your company works within. We treat your employees as we do our own, ensuring a healthy working environment, fair working wages and competitive staff benefits.
Bespoke HR support packages
We're a global organisation of recruitment experts, which means that as well as EOR, we can provide any other personnel-related services you can think of. Perhaps you need additional support with payroll, taxation, the recruitment process, employee relations or training? You can tap into our talented pool of HR professionals for all this and more.
Over 35+ years of global experience at your fingertips
At Orion, we don't want to be seen solely as a service provider; we're a strategic partner on your global journey. And we have over 35 years of market intelligence experience at your disposal. From Anchorage to Azerbaijan, choose Orion EOR services if you are looking to supercharge your business growth with global talent.
To join the ranks of other business leaders who've utilised our EOR services, contact marketing@orioneng.com for a free, no-obligation consultation. Or, start a discussion with your local Orion Group branch today.