Back to Blogs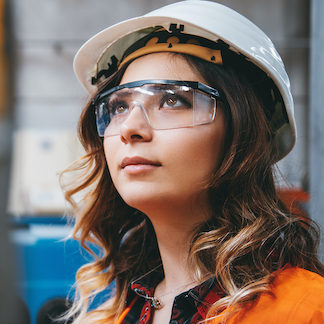 Generation Z are shaking up the workplace. Born between 1997 and 2012, this generation will comprise 27% of the global workforce by 2025: the only growing segment of the labour market. Characterised as digital natives, members of this group typically value individual expression and hold high ethical standards. Boxing together the habits of an entire generation must be done with caution, of course, as there will always be variances among attitudes. But with each new workplace cohort does come a new set of values and behaviours that managers should be aware of. Happier workers, after all, are 13% more productive than their less-contented employees.
Ready to start managing more effectively? Let's get started.
Gen Z: an overview
Technologically savvy
With the bulk of their careers ahead of them, Gen Z are looking to settle into long-term, full-time roles. And, despite being at an early career stage, this generation is capable of bringing immediate benefits to their employer. 83% report staying actively up-to-date with the latest technology trends, and this innate knowledge could help boost companies' efficiency and competitiveness.
More mobile
Contrasting with preceding generations, Gen Z are less attached to their jobs. Gen Z spend two years and three months in a job, on average, compared to eight years and three months for Baby Boomers.
Previous generations typically sought job security via a single employer – looking to rise up through the ranks with the same organisation throughout their career. But having grown up in periods of economic uncertainty, Gen Z have witnessed loved ones lose jobs regardless of company loyalty. Now other factors trump the monthly pay cheque for this generation.
Finding meaningful work that aligns with their values is paramount – despite the current cost-of-living crisis. Gen Z even opt for more junior, lower stress roles in pursuit of a greater work-life balance.
Opening up communication
And they're not afraid to communicate their needs. Gen Z prioritise authentic, transparent dialogue, which could positively impact wider company culture. Edelman's Trust Barometer research suggests that Gen Z have a 'gravitational pull' on those around them, making their behaviours highly influential to both peers and colleagues.
Raising expectations
From job flexibility to professional development opportunities, Gen Z have high expectations for their employers.
"Gen Z will transform and disrupt the workplace more than any generation," said Mark Beal, assistant professor of professional practice and communication at Rutgers University, to Forbes Magazine. "[They] will consistently call for pay equity and a corporate culture that is truly diverse and inclusive where they feel they belong."
How to retain high quality Gen Z talent
Review your sustainability policies
Gen Z increasingly expect climate action from their company: 54% report researching a brand's environmental impact prior to accepting a job offer. This remains a top concern for Gen Z and Millennials alike, who feel more contented in organisations that take the following climate-related actions:
● Provide employee subsidies for sustainable choices, including electric car subsidies, incentives to use public transport and an eco-thermostat for employees who work from home
● Educate and train the workforce on sustainability issues
● Ban/reduce single-use plastic for on-site work locations.
With a passion for engaging people on social justice and environmental issues - in and out of the workplace - Gen Z will prompt companies to authentically contribute more positively to wider society.
Create development opportunities
Gen Z seek development in areas beyond sustainability. 76% view upskilling as key to their career progression – whether informal or formal. This may include mentorship, shadowing, external education and more.
Become more adaptable
There's no doubt that meeting Gen Z workplace expectations is a challenge for business leaders, since many of the measures involve high costs or significant change. But adaptation could help bolster a company's viability in the long term, rewarding the organisation with a highly skilled and engaged workforce that fosters greater communication and strong working relationships.
Adopt a values-based approach
Frank Fiorille, Vice President of Risk, Compliance and Data Analytics at Paychex, author of special report The Rise of Generation Z, echoes this.
"Employers need to develop recruiting and retention strategies that keep Gen Z at the forefront, appeal to their values-based approach and celebrate the unique contributions this group brings to the table."
Curious about the Gen Z talent pool near you? Reach out to one of our experts at your local Orion Group branch today.
Research
https://www.ox.ac.uk/news/2019-10-24-happy-workers-are-13-more-productive
https://www.forbes.com/sites/edwardsegal/2023/05/24/how-gen-zs-impact-on-the-workplace-continues-to-grow/
https://www.pareto.co.uk/blog-details/the-demands-of-gen-z-in-the-workplace/#:~:text=Gen%20Z%20has%20a%20specific,Gen%20Z%20demands%20fair%20pay.
https://www.hrgrapevine.com/content/article/2023-08-13-the-leadership-styles-gen-z-brings-to-the-workplace?source=newsletter&utm_source=template-pardot-2304-topic-leadership&utm_medium=email&utm_campaign=hr-leadership-14-08-23&utm_content=news&utm_term=Looking+to+the+future
https://www2.deloitte.com/uk/en/insights/topics/talent/recruiting-gen-z-and-millennials.html
https://www.linkedin.com/news/story/gen-z-prioritise-lower-stress-jobs-6392914/