Back to Blogs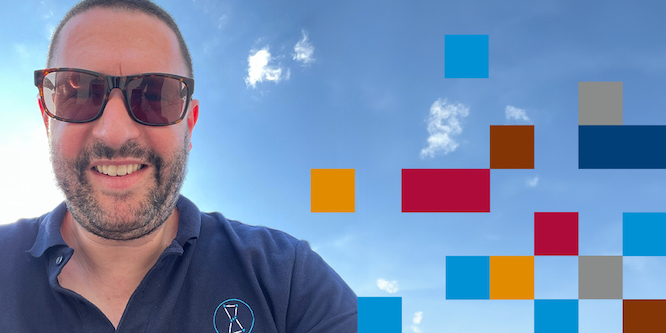 We work with the best to ensure our clients receive the best. And London-based Ian Hunter, Senior Recruitment Consultant in Energy, is no exception. Since joining the Orion team in 2018, Ian has recruited more than 500 people into oil and gas positions across 20 countries – including consultancies, energy performance companies, operators and more. We're taking a moment to spotlight his career so far, including one of his most recent achievements: helping an applicant land their dream job. But for Ian, that's just another day at Orion Group.
A long career in energy
Ian launched his oil and gas recruitment career in 2006. Coupling clients and candidates for a number of role types, Ian has worked with nearly every engineering position you can think of: drilling, electrical, instrument, mechanical, piping, structural and subsea – you name it. Non-engineering roles within the energy sector sit within his portfolio, too. Ian is also a CV expert, helping candidates to skilfully showcase their skills and experience.
​
Going the extra mile
In January 2023, prospective candidate Gareth Davies approached Ian about his aspirations to find a new role that would make the most of his extensive engineering and managerial experience. By March, Ian had secured Gareth an interview for a Facilities Engineer position, despite him not exactly matching the client's specifications.
When Gareth did not receive an offer for the role, Ian persevered.
"Normally this would be the end of the process," says Gareth, while highlighting that Ian continued to scout out suitable vacancies in other companies, as is typical in this situation. "But he [also] continued to work behind the scenes [with the initial client], maintaining contact and recommending my services where appropriate," says Gareth.
After emphasising how Gareth's abilities could benefit the company in a different upcoming project, Ian landed Gareth a second interview. And just like that, Gareth started his new role within the organisation two days later.
But Ian's support didn't end there.
"As this had been such a rapid turnaround, Ian continued after the start date to extend his support to myself and the client to ensure that the initial stages of the employment went smoothly. Where issues were found, he resolved them quickly and seamlessly, thus ensuring that both the client and myself had a very good start to the working relationship."
Orion Group understands the importance of overseeing the full recruitment cycle – tailoring this process for each client-candidate match.
That's why Gareth declares Ian, and Orion Group, as his first point-of-call for recruitment services in the future — whether he's seeking a specialised task force to help him meet the exciting challenges of his new role or re-entering the job market.
"In my view, Ian is an excellent example of the best qualities to be found in his profession. His behaviour as an ambassador for Orion is a credit to him, and ultimately Orion," he says.
​
A bespoke recruitment process
Here at Orion Group, we take the time to understand client needs to ensure long-term, prosperous working relationships. Ian exudes this attitude in his day-to-day work, taking a consultative approach to learn both client and candidate expectations.
"Before this placement, I got to know Gareth," says Ian. "As such, I had a good feel for his capabilities, for what he was looking for in terms of the type of contract, and for the type of work assignment that he could thrive in."
For candidates seeking roles they do not meet the full requirements for, like in the case of Gareth, Ian recommends emphasising your strengths.
"Sometimes candidates will have skills that are not requested in the job description, but they can [still] be of a lot of use to companies."
–
Are you looking for your next challenge in the oil and gas sector? You, too, can profit from Ian's oil and gas recruitment insights and experience. Contact him here or view our full range of global vacancies.