Back to Blogs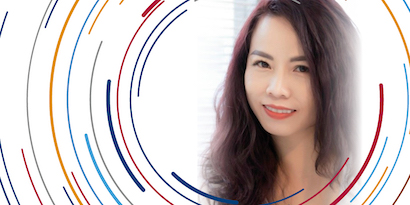 Since stepping into the role of Vietnam Country Manager in February 2023, Thuy Ngo has had a flying start. Bringing with her more than 26 years' experience across various industries – predominantly in human resource management – Thuy is savvy with stakeholder engagement, a skill she's not shied away from in her time with Orion so far. In this blog, we're hopping over to Vietnam to shine a light on what Thuy has been up to...
Thuy's current projects
The majority of clients Thuy works with in Southeast Asia are oil and gas companies, and she has been working with Petrovietnam, the Vietnamese state oil and gas company in particular, to deliver services for North Oil Company (NOC). NOC operates one of the largest oil and gas fields in the world, Al-Shaheen, located on the northeast coast of Qatar. A joint venture between Qatar Petroleum and TotalEnergies, the project is currently in the third phase of its Gallaf 3 project, in which NOC is overseeing the construction of a new offshore oil field. While construction is taking place in Vung Tau, Vietnam, these facilities will be integrated into the existing Al-Shaheen site later this year. Orion has delivered support to this project since 2020. In coordination with the Qatar office, Thuy and her colleagues are continuing this legacy.
Providing the expertise needed for a new offshore oil field
Orion has provided NOC with mid-to-senior engineering and technical roles, with both employment and contract opportunities for workers. This includes positions in piping, quality control, welding and more. Approximately 95% of that talent is Vietnamese, according to Thuy, with mostly American and Indonesian workers composing the rest.
NOC operations will shift exclusively to Qatari waters in 2023. Thuy is eager to remain connected to the project to ensure continuity of talent between the regions.
"If they've worked with NOC before then it's much easier for them as they already know the procedures and systems in place," she explains. Orion's dedication to providing quality talent for highly technical projects means that clients also see the value in extending current worker contracts.
Diversifying into renewable energy projects
Following the slowing of the oil and gas markets, Thuy has observed a ramp-up in demand for renewable energy projects. With existing projects already in Korea and Vietnam, Thuy and the wider team are preparing for new renewable energy project contracts from European investors.
A diverse Orion team working together
Orion's people-oriented nature is what Thuy enjoys most about the organisation. "It's very supportive," she says. "I like being able to share what we are doing with other Orion offices and how we are doing it. Working closely together means we can more easily identify challenges and the support we might need."
Regularly working with 21+ different nationalities, Thuy benefits from the input of an extremely diverse team.
Despite geographical distance, Orion employees remain close. Thuy got a taste for this aspect of the company culture in her first month when colleagues came together to celebrate their work on NOC, while also celebrating the Vietnamese New Year.​

Orion colleagues celebrate their work in conjunction with the Vietnamese New Year.
"Because we're not all in the same office, it's a good way to reset our team," recognises Thuy. Once the construction phase of NOC in Vietnam comes to a close, Thuy will organise a similar special occasion to mark this milestone.
A planned approach to client relations
But such a people-focused approach extends beyond employees. It's important clients feel this too, says Thuy. Thuy schedules bi-weekly check-ins with clients – collecting a real-time reflection of their objectives, milestones, aspirations and more.
Adept at growing more than just a happy client base, you'll most likely find Thuy in the garden when out of the office. She also enjoys spending time with family and playing golf.
Discover the Orion way
Are you part of a company in Southeast Asia and looking for exemplary talent to work on your project? Get in touch with our Vietnam Orion branch today.
thuy.ngo@orioneng.com
​
​
​