Back to Blogs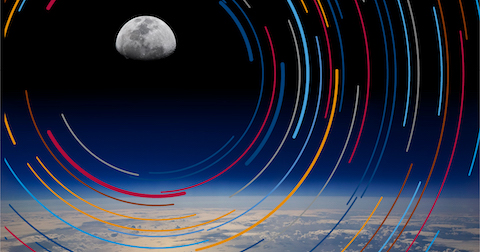 When it comes to placing contractors all over the World, Orion Group is a leader in its field.
Every mobilisation of a contractor is different and can throw-up many challenges such as relocation for partners, spouses, families and leads to considerations for welfare, housing and schooling etc. When Orion Group identified and presented an ideal candidate Pierre-Lagarde, Senior Cost Controller, we had to get him and his companion over to Kampala.
This time, Pierre's companion in Uganda was going to be his dog, a Springer Spaniel called Roxanne. A watertight travel and relocation plan would be required to coordinate her safe transfer.
The project in Uganda
In Uganda, alongside CNOOC and UNOC, TotalEnergies have interests in development projects in the Lake Albert basin. The Tilenga (TotalEnergies, operator) and Kingfisher (CNOOC, operator) projects were developed at the Ugandan government's request to tap the substantial resources in the area.
The project is gaining momentum and Oil and Gas contractors with specialist skills are being mobilised to Kampala to run the project and ramp-up production. Orion Group work alongside our local partner 'True North' and have formed a joint venture company 'Orion True North'. Orion True North provides recruitment and selection of national and expatriate personnel. We also specialise in global mobility solutions which encompasses ground support to aid in the seamless movement of personnel into Uganda.
Taking a contract assignment overseas for can be a complicated process.Increasing scrutiny on tax and immigration places additional burdens on organisations and mobilising personnel. Concern for personnel (and pets!) welfare and safety requires dedicated on-the-ground support and a comprehensive understanding of the local landscape.
Here is the story of Roxanne's adventure to Uganda.
The Global Mobility team was able to rely on our local office in Kampala to facilitate the paperwork required for the importation of a pet.
We were required to demonstrate a clean bill of health to obtain an import licence from the Ministry of Agriculture, Animal, Industry & Fisheries. We succeeded in providing the necessary documentation and arranging the licence within a matter of days.
The journey from Pau, France to Entebbe Uganda took two full days and included stops in Paris and an overnight in Amsterdam however "with a robust and good-natured dog, as well as an efficient team on the ground, everything is achievable"
​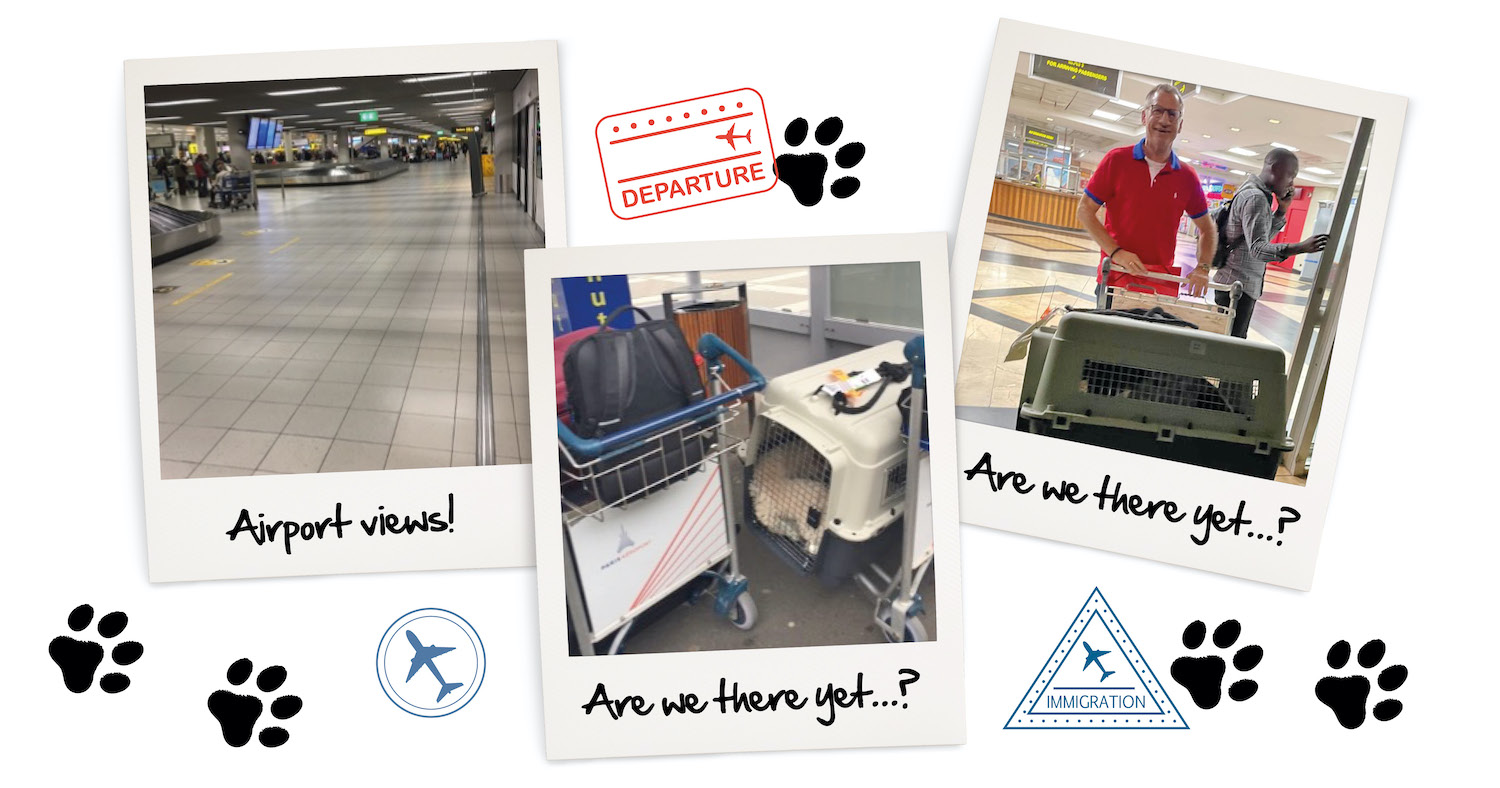 ​
​
We asked Pierre
Q: How long have you been a contractor with Orion?
A: 2 months only
Q: Where in the World have you worked?
A: France, Angola, Gabon, Libya, Nigeria, Denmark, Uganda
Q: Best place & Worst?
A: All the places are nice. Best Angola (because it was my 1st assignment) Worst - Denmark (because of the weather)
Q: What kind of dog do you have? What is their name? How old are they?
A: The French Spaniel is not a naturally aggressive dog, has a friendly personality and it well balanced and patient ; name ROXANNE ; 3 Years
Q: When and where did you get your dog?
A: I got the dog in may 2020 in the north of France
Q: What about the breed of dog appealed to you?
A: The French Spaniel is a good breed for hunting, very quiet, passionate & easy to train
Q: What makes your dog so lovable?
A: Roxanne is a female, more docile and hygienic than a male more so it's easier for her to stay quiet in a flat.
Q: Have you always owned a dog?
A: Yes all the time but never abroad as an expat
Q: Is your dog well trained?
A: Yes, 3 years old, the education is over
Q: How does your dog cope with extensive travel?
A: It was the 1st time, I have not seen any stress on her, the dog was happy to see me in Paris, Amsterdam and Entebbe.
Q: Do you take your dog on long walks?
A: Yes on Sunday, minimum 1 hour running (it's not easy to find a place quiet in Kampala because of the traffic it's only on Sunday you can move)
Q: Does your dog get on well with other dogs?
A: Yes because it's a naturally gentle breed
Q: How does your dog cope with a new climate?
A: The temperature is not too hot so it's ok with the new climate. she is sleeping more, she has no choice during my working days.
Q: Does it take a while for the dog to adapt to its new surroundings?
A: Not, it has been fast with Roxanne
Q: Have you got any advice for others wishing to travel overseas with their dog?
A: If the dog is quiet, don't give any drugs, I went to see Roxanne at each stop in Paris, Amsterdam, I have taken a good XL cage in place of a large one for more comfort.
​
​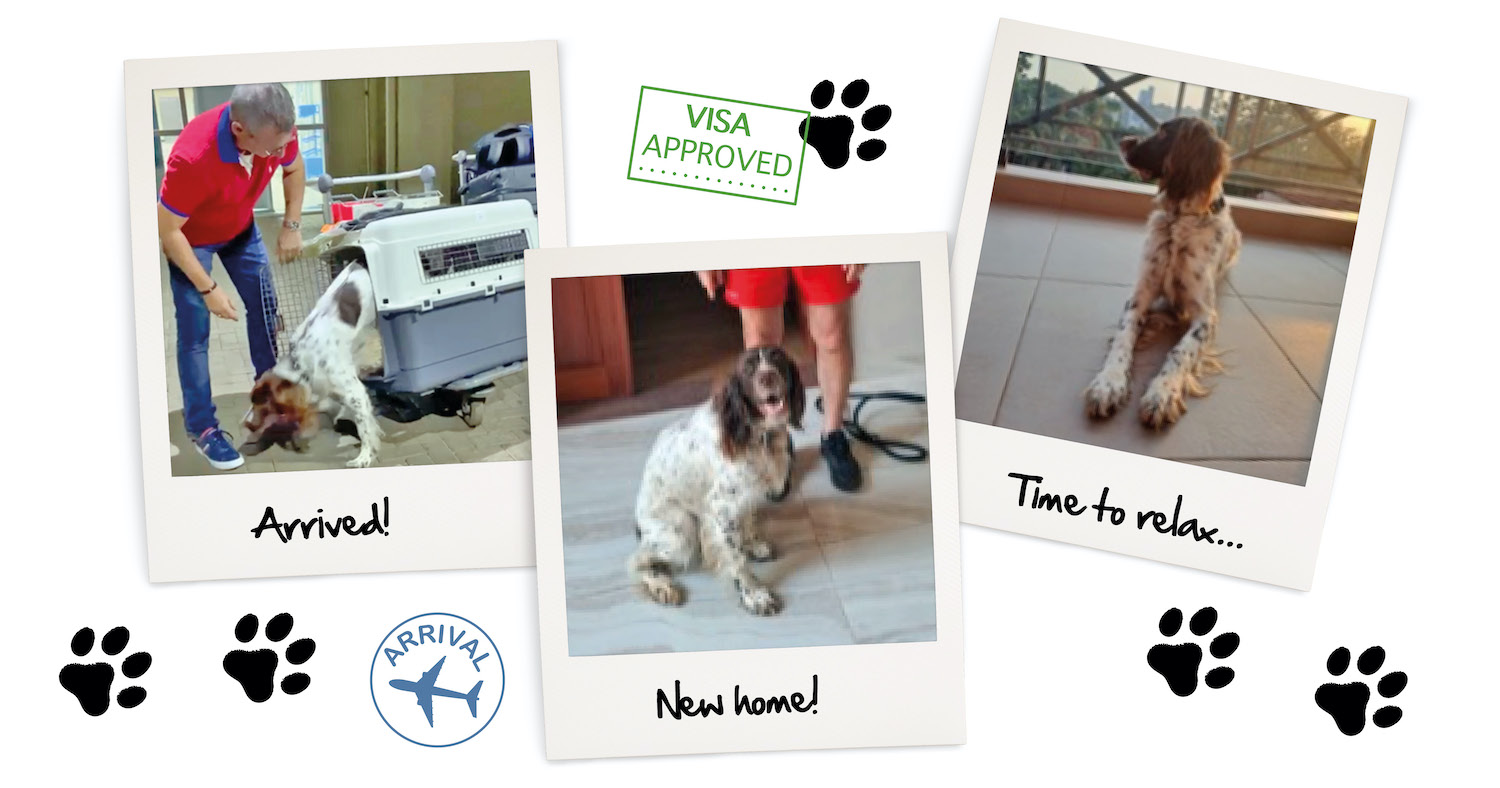 ​
Tom Hennessy, Orion's Regional Director and Project lead for Uganda commented
"When we received the request from one of our contracted employees to transport his beloved dog from France to his assignment location in Kampala, Uganda, it felt like a slightly daunting task but with the help our experience internal Global Mobility Team, I am delighted that both Roxanne, and Pierre-Jean arrived safely and on schedule at their new home in Uganda"
"Orion & True North JV Uganda are an experience manpower service company based in Uganda, with International support from our global network of offices. We provide a comprehensive range of specialist manpower services such as expatriate and national recruitment, training, immigration services, global mobility services, payroll services, local fiscal and tax compliance, contractor care and support and various other client and contractor support services and offerings. We are dedicated to delivering quality services and solutions to our clients and contracted employees and strive to exceed their expectations. With our experienced and knowledgeable team of professionals, we are committed to providing superior services and solutions that enable our clients to achieve their goals"