Back to Blogs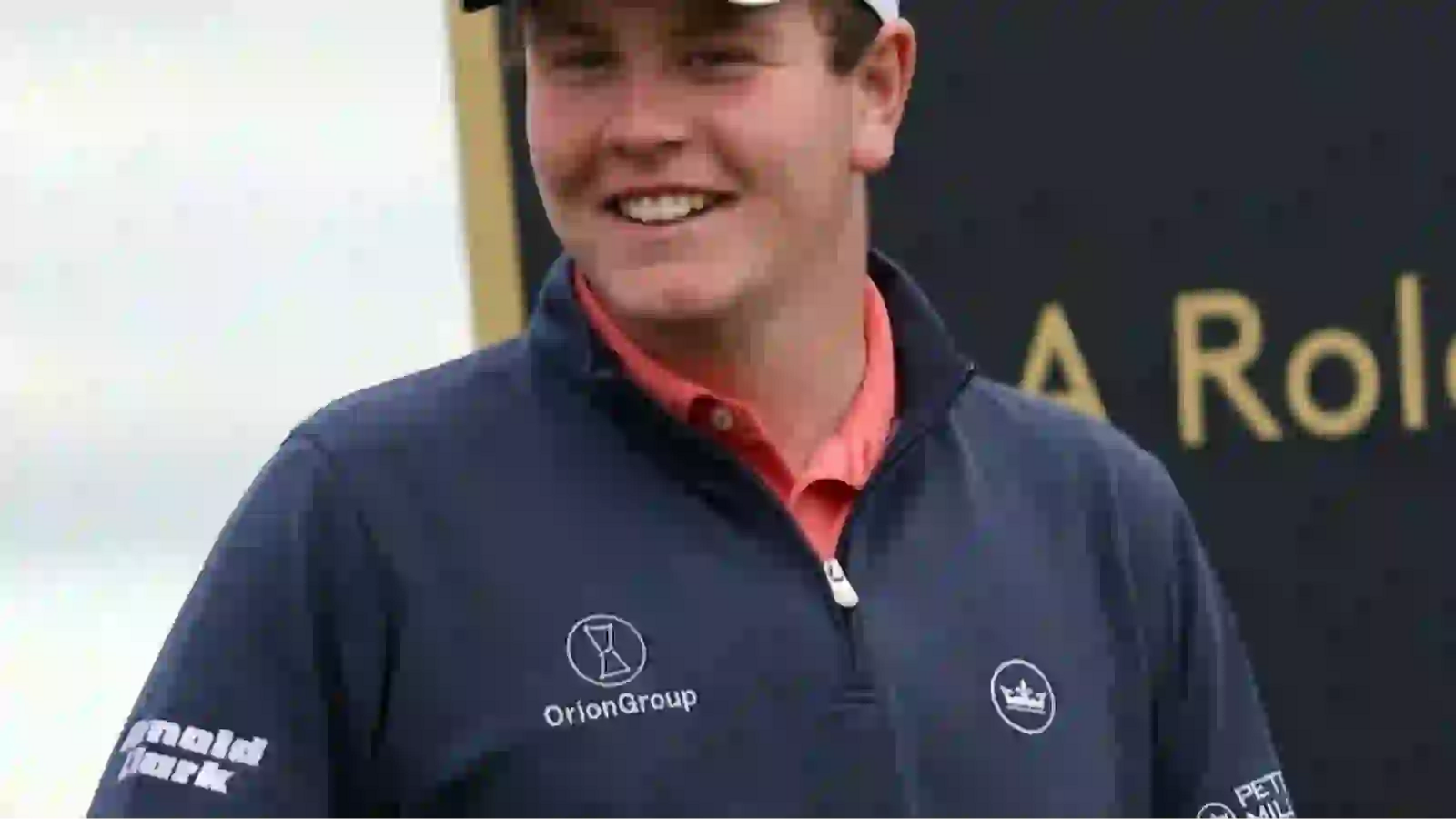 ​With its expertise for spotting talent, the Orion Group has become Scotland's largest independent recruitment company, and one of the largest in the UK.
This ability to find the best performers even applies to sport, where we have chosen to sponsor Scottish golfer and rising star Robert MacIntyre, who has been surpassing the potential that Orion recognised in him. Robert, a left-hander from Oban, has had a tremendous run of success on the European Tour this year. He recorded second place finishes in the Made in Denmark event in May and more recently in the Porsche European Open. The highlight of his career to date was an incredible sixth place finish at The Open at Royal Portrush in Northern Ireland, as well as becoming the highest placed Scotsman in the Official World Golf Rankings.
Identifying an up-and-coming golfer with potential and with values in line with Orion Group - like Robert MacIntyre - has parallels with the recruitment processes and executive search assignments that Orion Group carries out for clients – identifying not only the talent but someone who is ready for a challenge and who will fit with, and properly represent, a company's brand and values.
The process
Orion Group works hard to identify exceptional talent, says Matthew Clark, Regional Director of Orion Group's Permanent & Interim recruitment divisions in the UK and also Managing Director of its specialist Executive Search division:
"The first thing we do is ensure that we meet the hiring manager and the key decision makers within the organisation to map out the skillsets and experience required for each role. It's very important that we get a full understanding of the job brief before we do anything and it's also equally important that we get under the skin of the company to get a real feel for the culture.
"At this stage, it's also important to rein in and manage expectations," adds Clark. "It's a highly candidate-driven market at the moment and candidates are more passive in their job search than they have ever been. The perfect candidate who ticks all the boxes is extremely rare or is very difficult to engage and attract. We work out the 'must-have' attributes, then begin the work to find candidates that match the desired specification.
"Whenever possible, and depending upon the type of business we are recruiting for, there are occasions when we will spend a day on site with the employer which enables us to be a true partner when searching for senior individuals to join their business.
"Given the seniority of roles at executive level, there is often a high level of business sensitivity surrounding each assignment. This can lead to the recruitment process being highly confidential for a variety of reasons. There have been many cases when we haven't been in a position to disclose the name of the employer until the very last minute, perhaps once the candidate has been invited for interview.
"At this stage we would ask each candidate to sign a non-disclosure agreement in order to protect confidentiality but generally a fair amount of discretion is required from all concerned and senior candidates also expect their application to be treated with the very strictest of confidence.
"Our conversations with the organisation before we commence any assignment can also involve salary benchmarking to assess how competitive their salary and benefits package is in comparison to other similar roles or their competitors."
A targeted headhunt…
"The starting point is for us to work in close partnership with our resourcing team and the employer organisation to map out the candidate marketplace and discuss and agree specific target organisations where specific candidates will currently be working. It is also key that the candidates we headhunt generally have very specific experience and are obviously at the required level of seniority for the role that we are recruiting.
"Our extensive networks we have built up over the last 32 years allow us to source candidate recommendations from people we trust. This is what differentiates us. After that the traditional methods of active database searches and job boards would also be employed to ensure that all sources have been fully utilised."
Criteria for senior candidates?
"The obvious one is leadership qualities and we also look for positivity and a can-do attitude, backed by experience – that can be a powerful combination," says Clark. "The chance for candidates to increase their earning potential and progress their career needs to also be matched by their desire to embrace the challenge that's on offer. No matter what business discipline the role falls under it is generally always a key prerequisite that senior candidates have a wealth of P&L management.
"Undoubtedly, senior candidates must have the necessary gravitas and credibility to lead and influence their people. It's also vital that they have a proven track record and an ability to drive change, as this can very often be the key reason why they are being brought in to do the role."
Identifying or assessing exceptional talent
"Technology has advanced but the "human" element of physically meeting each candidate always has and always will be the best way to assess how talented and experienced an individual is. As part of the executive search process we often use psychometric assessments or personality profiling to probe deeper into an individual's capability and behaviours. Before we start each assignment, we also discuss a range of key questions or competency-based interview questions with the employer so that we can really draw out exactly what strengths they are looking for from each candidate."
Additional tools to facilitate and support recruitment assignments
"The emergence of various technologies in our industry has been amazing over the last few years. Robotics and automation are making a meaningful impact in the field of recruitment and there are certain parts of the recruitment process that lend themselves to automation. Artificial Intelligent (AI) recruitment software is being talked about a great deal at the moment and is perhaps worth considering for certain recruitment processes and for certain roles.
"I get contacted every other day about all sorts of new and emerging technology products and recruitment software, the most common being video interviewing software. There are some really great video interviewing tools on the market at the moment and it can be a very useful tool to further assess candidates at the front end of the recruitment process. Again, some instances of use are better than others and not every candidate is comfortable answering questions in front of the camera!"
Hole in one
"As with headhunting for senior executive positions, Orion Group went to great lengths - continuing its long association with golf - by identifying an up-and-coming player to support," says Clark. "Robert MacIntyre - Lefty to his friends - stood out to us. Hard-working, ambitious, dedicated, grounded, proud of his Highland and Scottish roots...the list of his outstanding qualities goes on.
"We felt that Robert had what it took to reach the top echelons of the game eventually. That made him a perfect fit for us, but even we were surprised when the 22-year-old put himself in contention for a maiden European Tour tournament victory in Denmark and, more recently, Germany. Obviously, his top five finish at The Open was an incredible achievement in his rookie season on the European Tour too.
"We look forward to more of the same going forward from what has proved to be an extremely rewarding partnership for both Orion and Robert."