Back to Blogs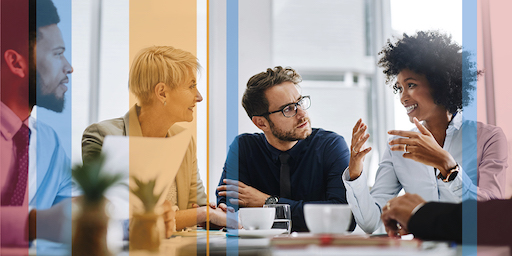 Gallup believes that changing the world begins with changing the way organisations manage their people. In their recently published 2023 annual report 'State of the Global Workplace', Gallup explores global workplace trends – identifying major challenges, as well as science-backed solutions to overcome these.
So whether you're a CEO or an employee, we've summarised the report's key findings to help you start galvanising change in your workplace today.
​
A record-breaking year
2022 saw a resurgence of employee engagement and job opportunities: a reassuring sign in the wake of COVID-19's disruption to economies and human health worldwide. 53% of the workforce reported feeling like it was an opportune time to find a job where they live, which is back up to pre-pandemic levels.
At 23%, global workforce engagement – i.e. employees who are thriving at work – reached peak levels since Gallup began measuring it in 2009. Some of the sentiments employees expressed in this category include: feelings of positivity when leaving work, the ability to befriend coworkers and finding meaning in their work.
But also at a historic high was global worker stress. Tied with East Asia, North America showed some of the highest regional levels of daily stress. Women were particularly impacted, with 57% reporting feeling stress-related symptoms in their previous work day, compared to 48% of males.
Gallup speculated that external factors, such as inflation or family health issues, likely contributed to increased stress levels, though the survey did not ask respondents to list specific factors.
​
It's time for organisations to address quiet quitting
TikTok brought the 'quiet quitting' phenomenon into mainstream consciousness in 2022. This is when an employee disengages with their work, fulfilling their core responsibilities but doing nothing more. If employers have many workers in this state, they can say goodbye to employee initiative and innovation. A colossal 59% of the world's workers reported quiet quitting. Loud quitters (i.e. workers who express their disengagement via actions to harm the organisation) comprised 18% of the workforce.
Low engagement such as this is expensive. Quiet and loud quitting costs the global economy US$8.8 trillion – around 9% of GDP.
While loud quitting signals a brittle company culture that leaders must rectify urgently, quiet quitting can be an opportunity for prosperity. Even better, managers and executives have the tools to act on this almost immediately, as most quiet quitters can pinpoint what they would change about the workplace. Gallup identified responses related to three primary categories:
​
● Engagement or culture (41%) – e.g., approachable management, higher employee respect, promotion opportunities, stronger guidance
● Pay and benefits (28%) – e.g., bonuses for excellent work, commute cost support, salary increase to fairly reflect their work, subsidised childcare
● Wellbeing (16%) – e.g., clear communication, flexibility to work from home, less overtime, social opportunities with colleagues.
​
"Quiet quitting employees are your organisation's low-hanging fruit for productivity gains. They are ready to be inspired and motivated — if they are coached in the right way," says Gallup.
​
Improved engagement equals lower levels of stress
​
Taking action on quiet quitting can boost overall engagement levels, positively impacting many challenges identified in the report.
Globally, workplaces typically house one engaged employee for every disengaged employee (1:1). Successful leadership can change that. The winners of this year's Gallup Exceptional Workplace Award, for which all employees of participating organisations are surveyed, had a ratio of 18:1.
​
Increased engagement can decrease the percentage of employees searching for job opportunities elsewhere, for example. In 2022, over half of global employees (61%) were planning to leave their job when actively disengaged – compared to just 43% for engaged employees.
And stress levels move parallel to engagement levels. 56% of employees report feeling stressed when actively disengaged; this dwindles to 30% if engaged.
In fact, employee engagement is even more potent for alleviating stress levels than work location – 3.8 times more. COVID-19 challenged organisations to revise their stance on workplace location: to remote work or not to remote work? But Gallup says that this debate distracts from the power of brilliant leadership.
"What people experience in their everyday work — their feelings of involvement and enthusiasm — matters more in reducing stress than where they are sitting." (You can read about Steve Beechey's - our Divisional Director for Life Science in North America - personal experience of this in one of our previous blogs).
—
Are you a leader looking to grow your team of exceptional employees? We're in the business of matching top-quality talent with organisational needs. Get in touch with your local branch today to have a chat: https://www.orionjobs.com/branches.
Or perhaps you're one of the many quiet quitters who is looking for a new opportunity. Browse our latest opportunities here: https://www.orionjobs.com/jobs
To read the State of the Global Workplace report in full, click here.
​