Back to Blogs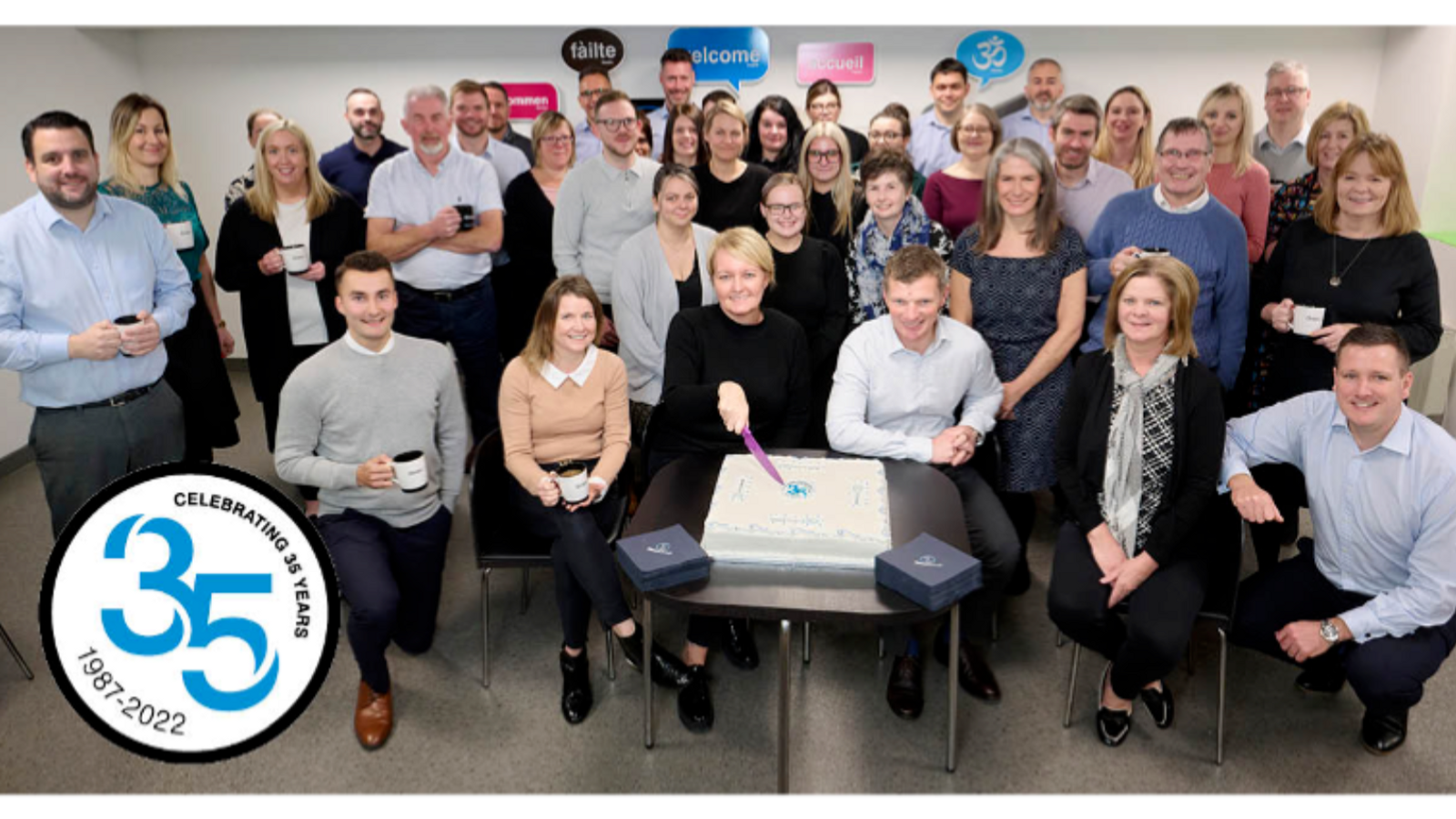 This year Orion Group celebrated its 35th anniversary. The company was established in 1987 by Alan and Linda Savage and has grown to become one of the UK's largest independent recruitment companies.
Much of the company's early success was founded on the supply of fabrication personnel to the rig construction yards in Scotland, which rapidly expanded to support North Sea Oil & Gas exploration. From the outset, Orion was focussed on developing strong relationships with key clients and our service offering has continually evolved to ensure we meet their requirements and deliver value.
Today, Orion Group operates from a worldwide network of offices and has successfully diversified into the Life Science and Renewable Energy sectors. We recognise that we have an important role to play in supporting the Energy Transition and through our own Carbon Management Plan, we have committed to an Environmental Pledge that will bring carbon neutrality by 2023 and science-based Net Zero by 2045.
Our company slogan "People are our Business Worldwide" underpins the values and culture of Orion Group. Earlier this month our international offices celebrated our 35-year anniversary, and we'd like to thank all our employees, clients, candidates and suppliers who have supported us along the way.
As a long-established and international family business, we recognise the need to support local charities and community projects in the regions where we are based.The spirit of Corporate Social Responsibility (CSR) is ingrained in everything we do and plays a key part in how we operate as a business. Paul Savage, Managing Director for Orion Group commented:
"Orion Group has always been committed to 'giving back' and supporting good causes. It seems more common now than ever before that people are encountering greater challenges in their day-to-day lives, and we understand that we have a duty to engage and help those most in need. We are proud to have donated over £600,000 in the past five years, providing financial support that has hopefully made a real difference in the Highlands, UK and Overseas. Having consulted with the employees of Orion Group, and as part of our 35-year anniversary celebrations, we are delighted to announce that a further donation of £35,000 is being made."
The following causes nominated by our regional offices will receive a donation:
Action for Children (UK)

Brain Tumour Research (UK)

Breast Cancer UK (UK)

Chicago Coalition for the Homeless (US)

Cystic Fibrosis Trust (UK)

Denis Law Legacy Trust (Aberdeen UK)

Ducks Unlimited – Gulf Coast Wetlands Conservation (US)

Friends of Frankie (Manchester UK)

KiKa (Netherlands)

Leukaemia & Myeloma Research (UK)

Marymount University Hospital & Hospice (Cork)

Mental Health Aberdeen (MHA)

MFR Cash for Kids – Mission Christmas (Inverness)

New Beginnings Foundation (Manchester UK)

Nourish Support Centre (Kirkcaldy UK)

Revolving Doors (London UK)

TBS Red Deer (Canada)

White Hands Medical Treatment Team (Oman)

YASHAT Foundation (Azerbaijan)

Young Epilepsy (UK)
For more information on our support for charities and communities please visit… https://www.orionjobs.com/our-story/giving-back
​
​
​