Back to Blogs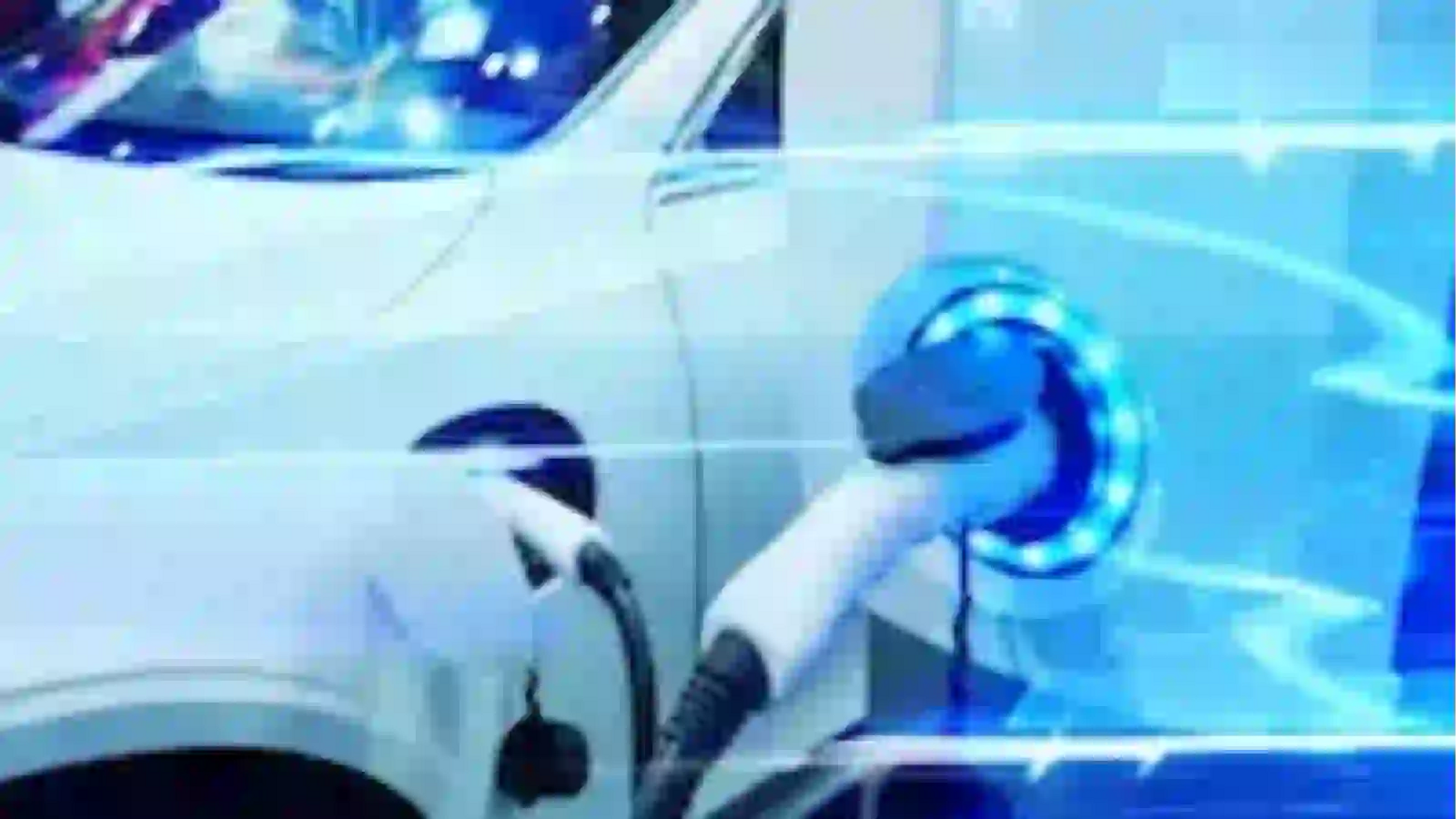 The UK renewables sector won't reach government targets without employing people with traditional energy sector expertise - but in many ways, the timing couldn't be more perfect. In this blog we explain how Orion is helping the renewables industry scale up by matching the people ready to make the jump with the companies tasked with delivering increasingly large renewable energy projects.
We recently helped fill a construction delivery manager position for one of our clients, BP Pulse. Tasked with the job of installing a fleet hub for Uber, comprising 100 rapid chargers in an old car park in the middle of London, the team needed somebody they could trust, somebody with proven large scale construction experience. The person our team identified (let's call him Paul), and who got the job, had previously been working as a pipeline construction manager in Oman on an $8 million project. After four weeks of negotiations, Paul signed on the dotted line with BP Pulse, accepting a significant pay cut as he did so. The desire to be part of something new and challenging on his home turf and to join a growing industry that's in tune with the current zeitgeist was enough to make Paul examine how much he actually needed to earn, and find peace in taking home a smaller pay packet. And Paul isn't alone. We're seeing his story reflected increasingly frequently as a combination of factors converge with seemingly perfect timing to create the ideal conditions for the growth of the renewables industry.
A maturing renewables industry
During the early years of renewable energy growth in the UK, a number of new, specialist companies sprang up to fulfil the demand. These were full of young engineers and other specialists who were passionate about being at the forefront of offshore and onshore wind, solar and wave power projects. European companies from countries such as Germany, Denmark, Spain and the Netherlands - places where renewable energy had been around for longer - created UK subsidiaries and filled them with more pioneering spirits who were excited about doing something new and different. However, as projects increased in size and complexity, capital expenditure increased and targets became even more ambitious, it became clear that any experience gained from oil, gas and nuclear projects could prove useful. Michael DaCosta, who has spent the last eight years as a sales and marketing consultant in Orion's London office, noticed a change creeping in around five years ago: "In the beginning, there was a reluctance to engage the traditional energy supply chains and skillsets. There was a feeling that everything should be approached with new attitudes and processes. In the last five years, that mindset has shifted and there's now recognition that a lot of those skillsets are not just useful for current renewables projects, but essential."
On top of this, traditional energy exploration and production companies have moved into the renewable energy market as it has matured, broadening the number of players in the sector and increasing the size and ambition of renewables projects. "BP is a great example of this," explains Michael DaCosta. "They're on that journey, and their CEO, Bernard Looney, has been very vocal about that. Take what they're doing with EV charging stations: they've currently got 2,000 installed across the UK, and they want to increase that to 10,000 by 2025 and 20,000 by 2030. At the same time, they're expanding the installation programme into Europe, hiring Spanish-speaking and German-speaking engineers to support their vision of having 100,000 charging stations across Europe by 2030. This project equates to an annual spend of $700 million for the next eight years: these are huge, ambitious and expensive projects which need the corresponding expertise to manage them."
A challenging few years for oil and gas workers
At the same time as the pull for qualified and experienced candidates has been increasing from the renewables sector, several factors have combined to create a push effect from the oil and gas industry. While oil and gas has always been a boom and bust sector, the last few years have been particularly tough for those working in it. The oil price crash in 2015, followed by the pandemic, has meant that many have felt the pinch. People have been made redundant or were unexpectedly put on furlough; allowances have been cut back and during COVID, family connections were tested as many offshore workers had to do longer-than-usual shifts away from home. Changes to IR35 legislation have also resulted in lower take-home pay for some. Suddenly, the difference between a candidate's potential annual income in a renewables job compared to an oil and gas position isn't so great.
Michael has certainly noticed a change. "From speaking to my contacts, I would say 80% of candidates are open to the idea of moving into renewables," he says. "These are people who have worked in the upstream oil and gas sector for 20-25 years. Because renewables is on such an upward trajectory, with huge demand and political support behind it, the perception among candidates is that it's a more stable and sustainable place to be. I think they're right - the industry is going to need five times the number of people that are currently working in it to achieve the UK government's objectives."
Work in a post-pandemic world
Another outcome of the pandemic has, of course, been changing attitudes towards work across the board - and jobs in renewable energy in the UK are generally well suited to this new way of working. Michael reports that flexibility increasingly seems to be as important as the salary offered to candidates. Unlike oil and gas projects, renewable energy projects are spread across the UK, allowing people to live at home with their families full time, rather than travelling to Aberdeen each week or working offshore. Many jobs can be done from home, and Michael thinks the power currently lies with employees rather than employers in this regard, since there is such a skills shortage. "People only want to go into the office when it's necessary now," he explains. "They're not interested in being there full time - they want to preserve the freedom they gained and the lifestyle changes they made during the pandemic, and employers are having to respect that to get good staff".
And, of course, there's the macro environment against which all of this is taking place. "The collective consciousness is shifting: more and more people want to feel like they're taking action to help avert the climate crisis," says Michael. "We see evidence of that in people changing their diets, stepping up and challenging the behaviour of big corporations and changing their shopping habits. Taking a job in the renewable energy sector is an extension of this - people are proud to tell you they work in wind or solar, and less quick to shout about their oil extraction or fracking expertise."
How Orion is bridging the gap
Let's make no bones about it - Orion is still extremely active in the traditional energy sector. Indeed, it's thanks to this experience that we've been able to spot the transferable skills required and facilitate people's transition into renewable energy jobs. In his role, Michael deals with seasoned, experienced professionals - people that clients can plug straight into mid, senior and associate positions. In 2021, he estimates his time at work was split around 90% to 10% in favour of traditional energy roles compared to renewable ones. In 2022, it's shaping up to be more like an even 50/50 split. Michael thinks that it's the relationships that he and his colleagues have built with potential candidates, over several years, that have placed Orion in such a strong position to support the renewable energy transition.
"We've always aligned ourselves with rising stars, people who are obviously going places, irrespective of their job title or industry," says Michael. "And happily for us, these are the people that are often the most willing to be flexible and take on new challenges - so they've been the first to put their hands up to move into renewables. We've been able to guide them into the most suitable roles and help them to identify any specific training areas to support their move. We have a bond with our contractors; they know they can trust us to act in their best interests. Doing this has helped us build up our knowledge about what the renewable energy sector needs, which is really useful for our clients, too."
If 2021 was the year of the Great Resignation, perhaps 2022 will herald the Great Transition. If you would like to know more about how we can support experienced contractors and clients to navigate the renewable energy transition, please get in touch with Michael DaCosta.
Orion Group are partnering with one of the leading suppliers of solar technology and storage for solar farms, Anesco, please use the links below for more information on our current opportunities.
For more information on the benefits of working for Anesco click here
For a full list of our Anesco jobs, please click here
To download the Anesco candidate brochure, please click here