The Mozambique LNG Project - Recruitment Opportunities from Orion Group​
​The Mozambique LNG Project started with the discovery of a vast quantity of natural gas off the coast of northern Mozambique in 2010, leading to a $20 billion Final Investment Decision in 2019. Now, through cooperation and responsible project planning, the project is on track to deliver LNG in 2024.
For now, our plans for the approximately 65 trillion cubic feet of recoverable natural gas include a two-train project with the ability to expand up to 43 million tonnes per annum (MTPA).
The Project is operated by TotalEnergies – the world's second largest LNG player with a leading presence in Africa – which is uniquely qualified to ensure the Mozambique LNG Project helps to meet the world's increasing demand for sustainable, reliable and cleaner energy sources.
The Project is committed to collaborating with Mozambican communities and government officials to safely develop these resources in a manner that protects the environment, encourages additional foreign investment, and contributes to the long-term social and economic stability of the country.
The Mozambique LNG Project will deliver a range of social and economic benefits to Mozambique.​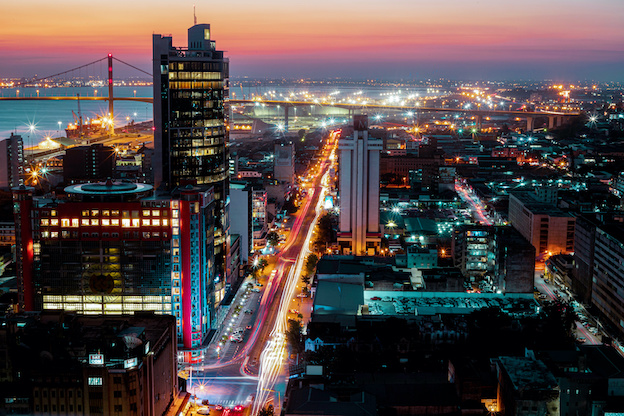 ​Its geographic location positions the project well to meet Atlantic and Asia-Pacific market needs, as well as tap into the growing energy demands of the Middle East and Indian sub-continent.
In the short term, construction of the LNG facilities will provide opportunities for professional training, employment, and contracts for the supply of goods and services. The construction phase also manages environmental and social impacts and reduces risks.
In 2018 Orion Group and Heading Mozambique joined forces to form a shareholding partnership for operating within Mozambique.
The JV's infrastructure, processes, presence in-country and proven success lays the foundations for a strong and reliable partnership.
​

To read more about Orion's partnership with Heading click here
Visit the Consultora de Recursos Humanos website click here
For local positions contact: alice.madeira@heading.co.mz
​
Currently available local positions (please apply via links to the Heading Moz website)
August 2023
1.Regional Development (PIIM) Project Coordinator: https://bit.ly/RegDevelopProjCoord25Aug23
2.Personal Assistant: https://bit.ly/PersonalAssistant25August23
3.Information Centre Receptionist: https://bit.ly/InformCentRecep25August23
4.Palma Information Assistant: https://bit.ly/PalmInformAssist25August23
5. Government Affairs Representative https://bit.ly/GovAffairsRep29August2023​
Planned positions and locations
Cabo Delgado, Afungi (Location of LNG Plant Operations)
Operations

Construction

Security

Health and Safety

Other Support Services
Maputo
Social Performance

Local Content

Government Affairs

Health and Safety

Accounting

Legal

HR

Contracts and Procurement

Other Support Services
Singapore
Marketing and Shipping

Other Support Services
Milan
Operations

Engineering

Construction

Support Services
Houston (Project leadership)
Project Finance

Geosciences

Support Services​
Please click on the job links below for a full listing of available technical and commercial positions available through Orion Group
To view our in-country Mozambique profile, please click here
​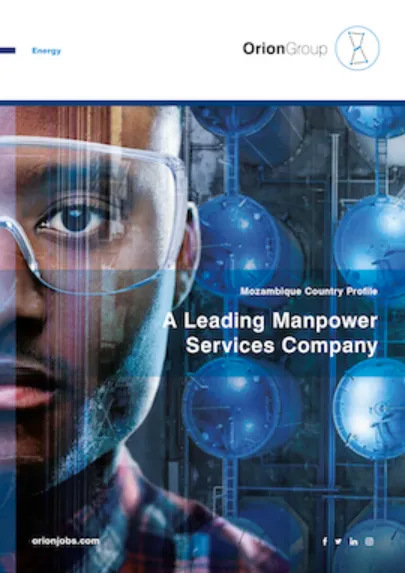 ​
London's largest industry remains finance, it is the largest financial exporter in the world which makes a significant contribution to the UK's balance of payments. In the 2017 Global Financial Centres Index, London was ranked as having the most competitive financial centre in the world. London's economy has experienced strong growth over the past decade. The three biggest business segments currently driving London forward are information and communication, financial and insurance, and professional, scientific and technical services.